Google announced on Oct 15th 2020 that it can now rank specific passages (paragraphs) and sub-topics of articles and present them for specific queries. What does this mean and how do we optimise for "Passage SEO"? A discussion.
Every piece of content we produce should try and solve a question or problem our readers may have. If we approach every content with this mindset most of our SEO effort is already accomplished.
It is well known that articles with questions in the titles do well. For example: "Nifty vs Sensex*: Which should I choose for passive investing?" This is a common question index investors have and the title makes it clear what entities are being compared and why. * The Nifty and Sensex are Indian stock market indices.
Optimising for Sub-topics
If the article title addresses one question a reader is likely to have, we can make an article more useful by adding additional and associated questions as sub-topics (with H2 headings).
For example, a reader looking to understand the difference between the Nifty and Sensex would first look for a basic definition of these; how they are constructed etc.
As the reader goes through your text, imagine what additional questions would arise:
How different were their returns in the last five years?
How do the top ten stocks differ in these? Has there ever been a time when the compositions were significantly different?
Which has more day to day price fluctuations?
Which has more concentration risk?
These are natural questions that crop up as the reader progresses through the article. Addressing these questions without worrying "optimising for a specific keyword" is the best way we can be helpful to our readers and automatically this is the best way to ensure the content related to each sub-topics is showcased for specific queries by Google.
Passage SEO
The logic here is the same. One passage (paragraph) should naturally and logically follow another. The image shown below is a screenshot from Google's announcement (link in the caption)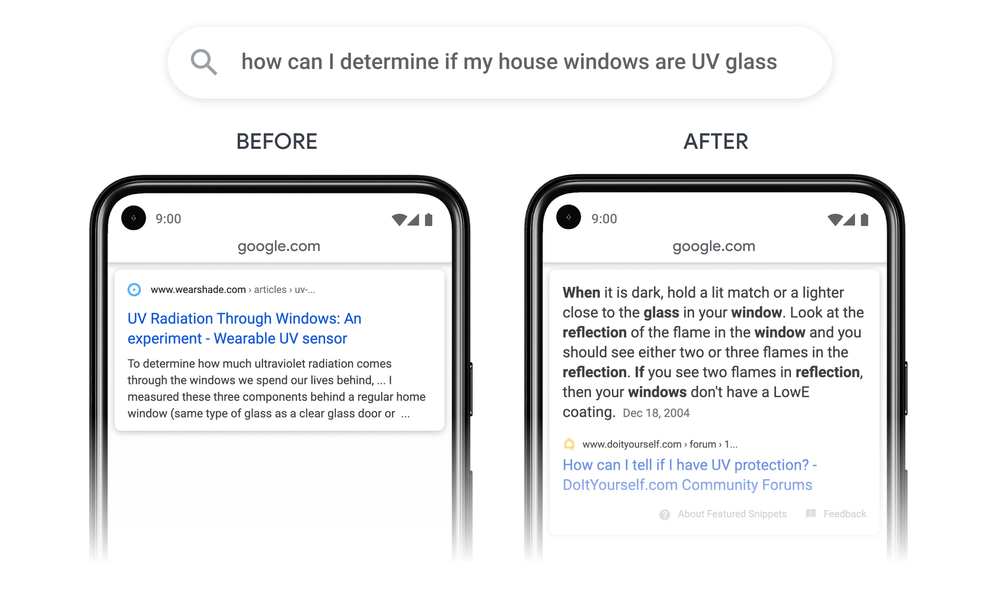 For example, as you address the differences between the Nifty and Sensex, a reader might wonder, "what about the Nifty Next 50, Nifty 100?". These natural questions can simply be addressed as a paragraph as shown in the example below.
Concentration risk in the Nifty 100? The Nifty 100 which includes an additional 50 stocks has relatively lower concentration risk. For example …..
So when someone searches for Nifty 100 composition or Nifty 100 concentration risk, the above section can be directly shown in the featured snippet (with the relevant link). Even though we mentioned Nifty 100 only in passing and our article was about Sensex and Nifty, Google could showcase the relevant passage from an article instead of a Nifty 100 specific article.
Summary
To optimise for sub-topic ranking and passage ranking it is important we think like a reader who has no clue about the topic of our article.
The logical sequence of how you would explain the subject to a reader should shine through in the article as sub-topics (with an H2 sub-heading if necessary) and as clear passages.
Each passage should convey one distinct message but should also be interconnected to the narrative so that it does not stand out.
The natural way to do this better is to become an expert in our subject matter by having a clear understanding of "what our readers want?". Our course "How to get people to pay for your skills" aka "Earn from Skills" teaches you how to do this step by step with over ten hours of video content. Learn more about the course, and watch the first video for free: How to build a second income source that will last a lifetime